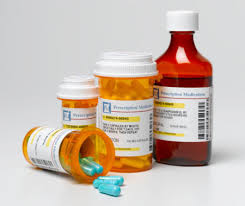 After 35 years information has finally been released about what medical doctors are paid by the United States Government for the Medicare program. The American Medical Association has long opposed having this data being released.  But a court order finally compelled it.  The release of the data is very bullish for the drug industry, ranging from industry giants like Merck (NYSE: MRK), Pfizer (NYSE: PFE), and Eli Lilly (NYSE: LLY), and especially for companies with unique products in the pipeline like CytoDyn (OTC: CYDY).
The data showed how much more is being spent on pharmaceutical products.
That is obviously bullish for companies in the sector as Pfizer, Eli Lilly, and Merck.   Most ot the physicians billing the most did so for actions using drug products.  As an article in The Washington Post noted about the released information, "Of $64 billion Medicare paid to doctors in 2012, $8.6 billion was used to cover drugs, an amount that has been rising for years."  There is no doubt that will go up even more in the future.  If there is one thing for sure it is that health care spending will increase in the United States.
It is also bullish for biotechnology entities like CytoDyn that are working on innovative new products that save money and improve the health of the patient.
CytoDyn has PRO 140 in development.  PRO 140 will allow for HIV patients to take a "drug holiday" from the medicines used to combat the virus.  That will benefit the patient mentally, physically, and spiritually.  It will also save a great deal of money on treatment costs.
The pharmaceutical sector is a great place to invest, as detailed in previous articles on this site.
For income investors, Merck, Eli Lilly, Pfizer, and others provide a solid, steady stream of dividend income.  Growth investors should appreciate the potential of a small cap like CytoDyn.  All investors should read the Medicare data to see the appeal of the drug industry as an investment.