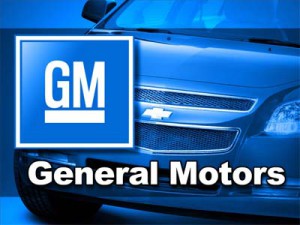 General Motors (NYSE: GM) and Ford (NYSE: F) have made a strong comeback since The Great Recession.  Chrysler, a unit of Fiat (PINK: FIATY), has also done well.  Although down in recent market action, General Motors has appeal to growth, value, and income investors for the long term.
Investing is the act of buying the future income stream of an asset.
Over the next five years, the consensus of the analyst community is that earnings-per-share growth for General Motors will be 18.70 percent.  That is very bullish, in itself.  It is also a positive trend as earnings-per-share growth for General Motors over the last five years has been 15.40 percent.  Growth investors should be pleased by that trajectory.
There is much for value investors to like about General Motors, too.
The price-to-sales growth is 0.34.  That means that each dollar of sales is going at a two-thirds discount in the stock price.  The price-to-earnings growth ratio is 0.75.  According to investing legend Peter Lynch this is one of the most important indicators.  Anything less than a 1 is priced attractively.
The dividend income is also very alluring.
At present, the average dividend for a member of the Standard & Poor's 500 Index (NYSE: SPY) is around 2 percent.  For General Motors, the dividend yield is 3.3 percent.  That high dividend yield also has a great deal of growth potential.
General Motors, Ford, and Fiat are all off in recent market action.
Much of that has to do with growth in China.  That is a huge market for General Motors so the short term outlook is bearish.  For the long term, however, there is much about General Motors to please growth, value and income investors.