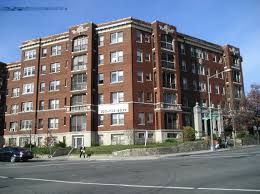 Home Depot (NYSE: HD) is down as it reported disappointing earnings.
Buyers should look upon dips in Home Depot, Wal-Mart (NYSE: WMT), and Lowe's (NYSE: LOW) as opportunities to buy at a discount for the long term.  All have strong franchises in the American retail sector.  Investors will be rewarded no matter what happens with the American economy.
Home Depot is the most recent example.
Companies like Home Depot and Lowe's rise and fall based on the American housing sector.  There is more of a demand for the goods and services of it when real estate is booming in the United States.  As the American real estate sector is cooling off, so is the market sentiment for Home Depot.
Home Depot is down for the last week, month, quarter, and six months of market action.
For 2014, it is down nearly 7 percent.  It is likely to fall even more based on the recent reports.  Sales growth is down on a quarterly basis.  So is earnings-per-share growth.
But there are many reasons to build a foundation with Home Depot as a core holding.
The return-on-equity is nearly 40 percent.  The projected earnings-per-share trajectory is bullish.  Its margins are strong, too.
Income investors should like Home Depot.
At present, the average dividend yield for a member of the Standard & Poor;s 500 Index (NYSE: SPY) is under 2 percent.  Home Depot has a dividend of nearly 2.5 percent.  It also has a history of increasing its dividend annually as a Dividend Aristocrat.  That rewards long term shareholders who prefer dividend stocks.
For growth, value, and income investors there is much to like about Home Depot.
Earnings growth is on the right path.  There is much value in the stock.  With its history of increasing its dividend, long term investors are paid to wait for the rebound