With China slumping, there are many companies that are down in share price due to the reliance on that massive economic powerhouse.  Any Australian company fits that description, along with many others in emerging markets as detailed in a previous article on this site.  So does Caterpillar (NYSE: CAT), the world's biggest heavy equipment maker and a member of the Dow Jones Industrial Average.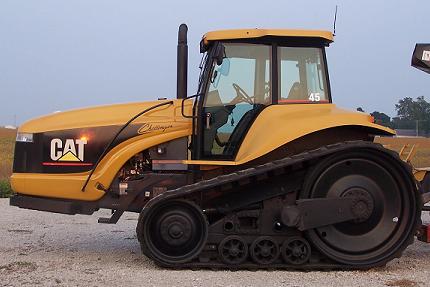 The chart below shows how "The Big Cat"  follows the trajectory of the main exchange traded fund for China, (NYSE: FXI).
Off almost 14% for the last six months, Caterpillar is now very attractive to growth, value, and income investors.  For value investing, the price to sales ratio is only 0.85.  That means that each dollar of sales is going at a 15% discount based on the stock price.
For earnings investors, the price-to-earnings-growth (PEG) ratio is just 0.79.  Investing legends such as Peter Lynch consider this to be one of the most important financial indicators.  A PEG of 1 means the company is fairly valued for its future growth.  Anything low is a discount.  For its PEG, Caterpillar is trading at more than a 20% discount.
Caterpillar is appealing to income investors, too.  The company has a history of increasing its dividend.  With a dividend yield of 2.92%, Caterpillar's income stream is almost 50% higher than the average member of the Standard & Poor's 500 Index (NYSE: SPY).  As a Dividend Aristocrat, investors can expect that to rise in the future, as it has in the past.  With a payout ratio of just 20%, there is plenty of cash flow to raise the dividend and initiate stock buyback programs to reward shareholders.
China will pull out of its economic slump.  It has the world's largest populace, highest savings rate, and more than $3 trillion in hard currency reserves.  That makes the future bullish for Caterpillar, too.