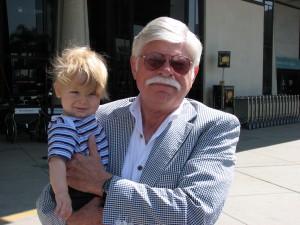 When a consumer becomes more affluent, the diet immediately becomes richer.  That makes the shareholders of food stocks more prosperous.  With a billion more about to enter the consumer class around the world, the food sector ranging from blue chips such as Unilever (NYSE: UL) and PepsiCo (NYSE: PEP) to promising small caps such as SoupMan (OTC: SOUP) and High Performance Beverages (OTC: TBEV) should reward investors.
According to a report from McKinsey Global Institute, about one billion more will enter the global consumer class in the decades ahead.
That will increase consumer spending by the trillions.  The great bulk of that will be in emerging market nations such as China and India.  Most of the consumer spending will be concentrated on food items.  Consumers always eat better the more that disposable income increases.
There are stocks for all investors, not matter what the objective.
For income investors, it is difficult to top Unilever and PepsiCo.  As a "Dividend Aristocrat," PepsiCo has increased its dividend annually for more than 25 consecutive years.  While it offers beverages, PepsiCo also has a wide range of snack foods, too.  Unilever is a global conglomerate offering such household names as Ben & Jerry's Ice Cream and Hellmann's mayonnaise.
But high growth will not be coming from entities like Unilever and PepsiCo.
Growth investors should be rewarded the most from promising small caps like SoupMan and High Performance Beverage.  SoupMan is a top rated soup company with restaurants and other offerings.  According to Yahoo! Finance, SoupMan has revenue growth of 39.40 percent on a quarterly basis.  High Performance Beverages is in the booming sports and energy drink segment of the beverage market.  Increasing the appeal of these stocks is the "star power" each has in appealing celebrity endorsements.
For all investors, food stocks offer a rewarding way to profit from economic growth around the world!