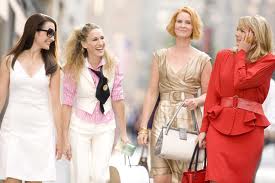 It has been said that "Good taste never goes out of style."
The same is true for publicly traded companies in the fashion sector that meet the evolving needs of the marketplace.  For many now, that is is Asia, especially China.  Not only does China have more people than any other country, it also has more purchasing power; and the more than one billion citizens spend more on luxury goods than any other country.  Companies in the fashion industry that should prosper from the spending power of the Chinese consumer and others in Asia range from blue chips such as Ralph Lauren (NYSE: RL) and Coach (NYSE: KOH) to promising small caps such as Premiere Opportunities (OTC: PPBL).
Like most blue chips, Ralph Lauren and Coach have established themselves in the market.
Sales growth over the past five years for Ralph Lauren was 7.30 percent.  Solid, but not spectacular.  For Coach, sales growth was 9.80 percent.  Better than Ralph Lauren, but not spectacular, either.  The Wall Street analyst community predicts much the same for the future.
For investors looking to profit from high growth, it is small caps like Premiere Opportunities Group that should provide it.
Premiere Opportunities Group, with its focus on Asia, recently signed a letter of intent to purchase 100% of Avani Holdings LLC. According to Chris Giordano, the Chairman and President of Premiere Opportunities Group, there is a "substantial market for the Avani product in Southeast Asia…"   With the world's largest consumer market, that is a classic understatement that should appeal to investors.

As just a sign of the Asian dedication to luxury goods, the Financial Times reported that the world's first handbag museum opened in South Korea, not Manhattan, London, Paris, or Milan.
The Financial Times called it a "shrine dedicated to the handbag."  That certainly explains the actions of Premiere Opportunities, Coach, Ralph Lauren, and others.  For investors, it certainly points to the sector that should profit very stylishly from the growth in spending for fashion items in China and other parts of Asia.