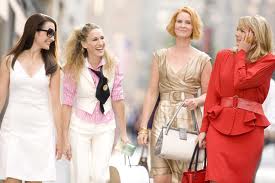 A recent article in The Wall Street Journal reported on how Jimmy Choo shoes sold out immediately due to a product placement that on a soap opera that was very successful.  This did not happen in Manhattan.  It happened it China, and the soup opera was South Korean.  With consumer spending booming around the world, the success of brand names in all sectors and sizes ranging from Coca-Cola (NYSE: KO) in food and Ralph Lauren (NYSE: RL) in fashion to small caps like The Original SoupMan (OTC: SOUP), Premiere Opportunities (OTC: PPBL), and High Performance Beverages (OTC: TBEV) should continue.
The Original SoupMan is a small cap with the brand appeal of Ralph Lauren and Coca-Cola (chart below).
That is due to its evolving from the legendary "Soup Nazi" episode of Seinfeld, the hit comedy series.  In brand name for soups, it is only behind Campbell Soups (NYSE: CPB) and Progresso, which is owned by General Mills (NYSE: GIS).  High Performance Beverages has that same brand appeal in the booming energy and sports drink sector.  How important are brands in this sector?  When asked about the brand value of Coca-Cola, legendary investor Warren Buffett, its largest shareholder, stated, "If you gave me $100 Billion and said, 'Take away the soft-drink leadership of Coca-Cola in the world', I'd give it back to you and say it can't be done"
It is much the same way in fashion.
The old saying is that, "Good taste never goes out of style."  Ralph Lauren has been in fashion since the 1970s.  Premier Opportunities is a small cap that is moving into the mainstream of retail in China and South Korea with its attractive retail locations and appealing brands.
Old School favorites likes Coca-Cola and Ralph Lauren will always have an appeal.
For investors, promising small caps like The Original SoupMan, High Performance Beverages, and Premier Opportunities offer much more upside.  It will take much less to move the share price of each.  And a rising stock price never goes out of style!