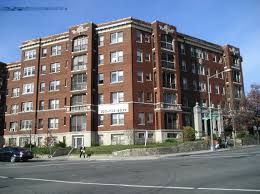 Real Estate Investment Trusts (REITs) are publicly traded companies that invest in real estate.  REITs come in many types, ranging from those owning apartment buildings to prisons.  For investors, REITs offer an ideal way to profit from the real estate industry.  Overall, there are three main reasons to own REITs rather than the actual real estate.
REITs have professional management.
There is a great deal to be said for professional management in investing.  That is especially true when investing in real estate.  The property and maintenance issues are very important.  There are many other aspects to buying and selling properties that result in professional management being well worth the fee.
There is greater diversity in a REIT.
It would be impossible for the average investor to achieve the diversity there is to be found in a REIT.  The resources available to a publicly traded company are far superior to those for an individual investor.  That allows for a broad diversity in the asset base, which is critical for all investing, especially real estate.
The income of a REIT is solid.
REITs are required by law to pay out 90 percent of income to the shareholders in dividends.  If not, the REIT losing its tax status.  That provides the shareholders with a solid flow of investment income without having to deal with tenants.  High yield REITs include American Capital Agency (NASDAQ: AGNC), Preferred Apartments Communities (NASDAQ: APTS), and Digital Realty Trust (NYSE: DLR) (chart below), among many others.
It is also much easier to sell REIT securities, too.
The liquidity of the financial markets tops those of real estate.  That is what many owing properties find out the hard way during The Great Recession.   Real estate can be a great investment.  For the individual investor, there are many advantages to owning a REIT rather than the physical property.